4th Annual Nene Fest 5K and Fun Run
Saturday, April 29, 2017
Optimist Park (morning of Nene Fest)
Check out the Nene Fest 5K & Fun Run Facebook Page
The 2017 Nene Fest 5K & Fun Run planning is underway and we are currently looking for volunteers and sponsors.  If you are interested, please contact one of the committee chairs.
____________________________
The Third Annual Nene Fest 5K and Fun Run on April 30, 2016 raised $4,000 for Hartsfield Elementary School, and everyone involved had a great time!
Moreover, our race is growing. We had another large turnout, with 140 registrants, 56 volunteers, and 25 sponsors. The sponsors' generosity, participation of runners and walkers, and assistance from volunteers made it possible for Hartsfield Elementary to acquire new playground equipment.
2016 Nene Fest 5K & Fun Run Sponsors: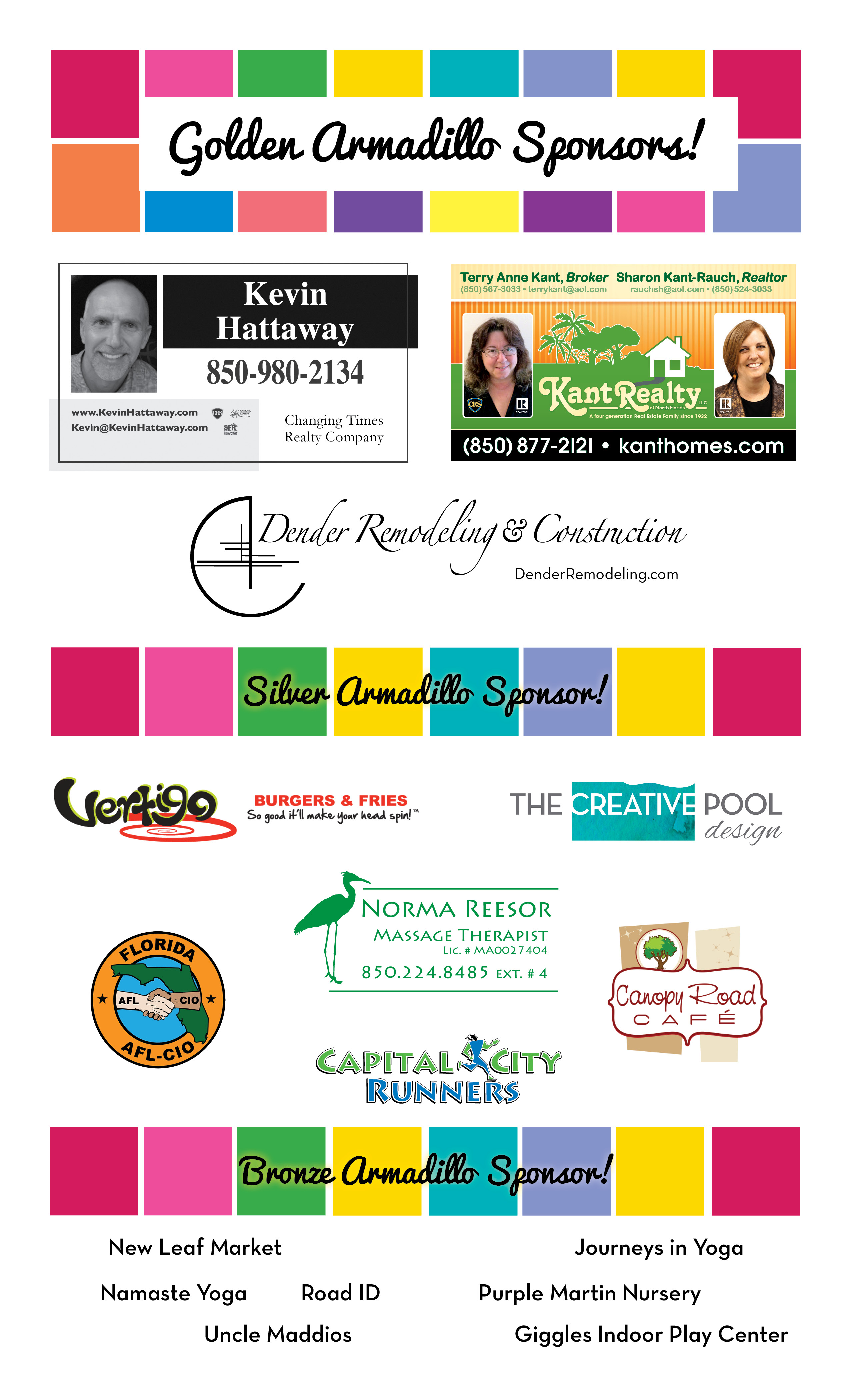 Jessica Kennett, Nene Fest Race Director
email hidden; JavaScript is required
Marie-Claire Leman, Nene Fest Race Volunteer Coordinator
email hidden; JavaScript is required
Nene 5K Sponsorship Brochure 2016
Golden Armadillo Sponsors:
Kevin Hattaway of Changing Times Realty Company
Terry Anne and Sharon Kant-Rauch of Kant Realty
Dender Construction
Silver Armadillo Sponsors:
Vertigo Burger and Fries
Canopy Road Cafe
The Creative Pool Design
Capital City Runners
Norma Reesor
AFL-CIO
Bronze Armadillo Sponsors:
Giggles Indoor Play Center
Journeys in Yoga
Namaste Yoga
New Leaf Market
Purple Martin Nursery
Road ID
Uncle Maddio's Pizza
First Commerce Credit Union
In-kind Sponsors: Lucky Goat Coffee, Sandra's Flower Basket, and Trader Joe's